Our mission is to create a lively community.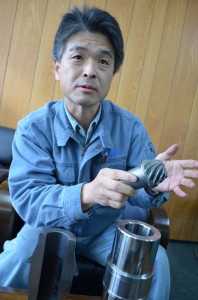 Moriya Sakae, the founder of Toa & Arai, always thought how he could make the country of Japan wealthy during his service to Japanese Navy. He established a forging company in order to achieve his goal.
The founder's passion still lives in our corporate philosophy – 'Create a lively community.'
We strive to produce innovative and efficient products.
We are pleased to serve our community and make people happy through our technology.
Toa & Arai will always continue to provide excellent service and products.
Yutaka Watanabe, CEO
Voice of our professionals
News & Colum
Thank you so much for visiting our booth at MF-TOKYO2019 on the other day.