Greetings from CEO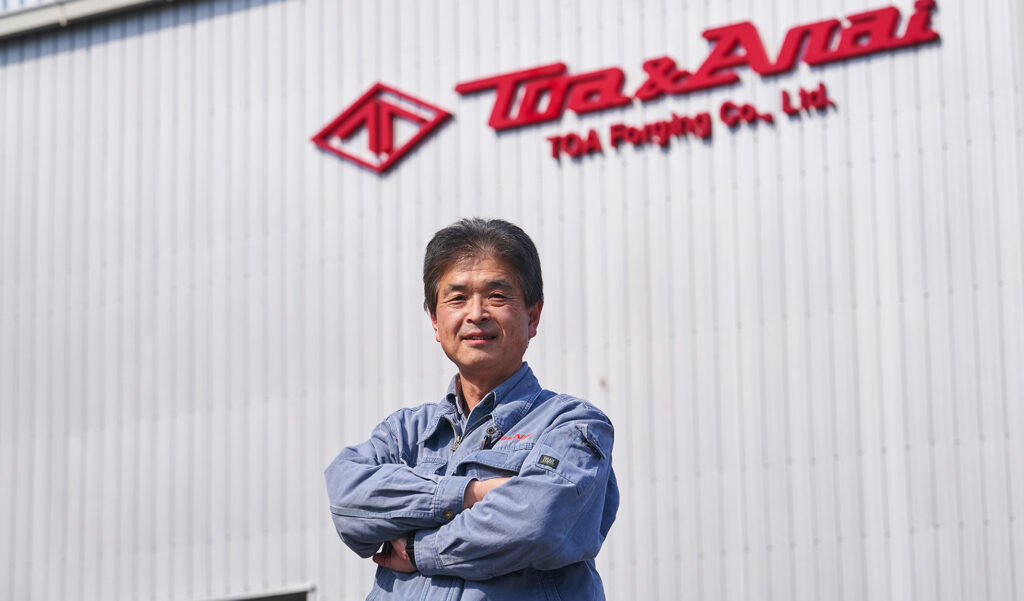 Our company's goal is tomorrow a little better than today.
This is because each and every one of our employees has always been willing to take on new challenges and strive for daily growth. Human beings are basically conservative creatures. If you try to force people to change, you will encounter nothing but difficulties. It is hard when things don't work out. We have only become stronger because of the difficulties we faced.
We will continue to strengthen our ambition to face the challenges ahead, because it is those challenges that take us further. 
Without first having a positive attitude of "Let's give it a try," we would not be able to meet the advanced and difficult demands of our customers. Our customers are guaranteed complete satisfaction when we produce results. 
Behind our technical capabilities lies a bit of "playfulness".
With limited materials, how smoothly and with little force can we bring the forging process closer to the final product, smoothly and with as little force as possible?
Forging is like playing with clay, and we bring a sense of childlike curiosity to our process.
Such "playfulness" leads us to innovative results.
The world is changing at a dizzying pace these days, and what will happen in the future is extremely uncertain. Under such circumstances, it can be said that we are being forced to adapt to survive. 
We must constantly question our process in order to adapt to whatever changes the future brings. 
"What kind of manufacturing should we adapt to in the future?"
"Can we make this part only by forging?"
"Can we forge separate parts into a single piece?"
By doing so, we can drastically reduce materials and production requirements, thereby making a significant contribution to our customers and the future global environment. We can design, make dies, and produce our own unique meaningful manufacturing process by ourselves…. this is our philosophy of "playfulness" 
We believe that this process will guide us into the future.
Our founding philosophy is
"We will be satisfied doing work that serves the community and our future."
We will continue to adhere to this philosophy and work as a team to help create a happier world than the one we have now.
CEO Yutaka Watanabe
From the foundation to the present The "Torii" that connects
A small shrine has been built on our premises since our founding, and every 10 years a vermilion-lacquered torii gate is built, with eight currently standing. We hope to have two more when we celebrate our 100th year in business.