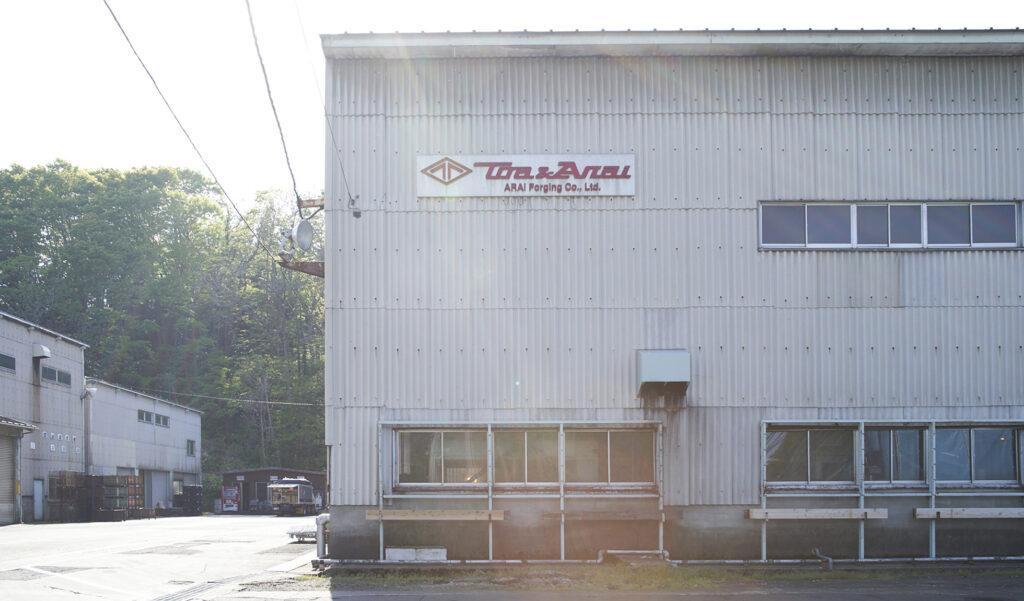 "We will be satisfied doing work that serves the community and our future" 
Toa Forging began in 1937 when its founder, Kichiei Moriya, opened a forging factory in Takatsuji-cho, Showa-ku, Nagoya City. Moriya, a career naval officer, founded the company with the single-minded desire to "enrich Japan as a whole".
Then the Pacific War broke out. The factory was hit by air raids and was never rebuilt. Moriya was worried about how he was going to survive with his family and employees in the midst of war.
"Rather than being discouraged by the state of Japan, Moriya thought, 'Let's create a better future for ourselves', so that those who cannot afford to eat will one day be able to enjoy a prosperous life. I think that's what he was thinking," said Watanabe, the current president, reflects.
Actually the founder's thoughts may be common sense to any worker.
However, our mission is to make our customers and the community happy, and I think it's the most satisfied way to live as a human being by fulfilling it.
Every day we start with a morning meeting to polish our hearts and minds so that we do not forget this philosophy.
Business Objective
To achieve both customers' satisfaction and conservation of the earth's resources
To pursue ultra-high-precision manufacturing without waste
To contribute to the creation of a vibrant society
Work Purpose
To pursue success and wellbeing all employees
Pursuit of lean manufacturing
Realizing creativity in design
Action Guidelines
Self-improvement and respect for others
Actions that will earn a "thank you" from the future
Balance between "excitement" and "tension" (plan with excitement, design with professionalism)
Small improvements every day lead to big changes over time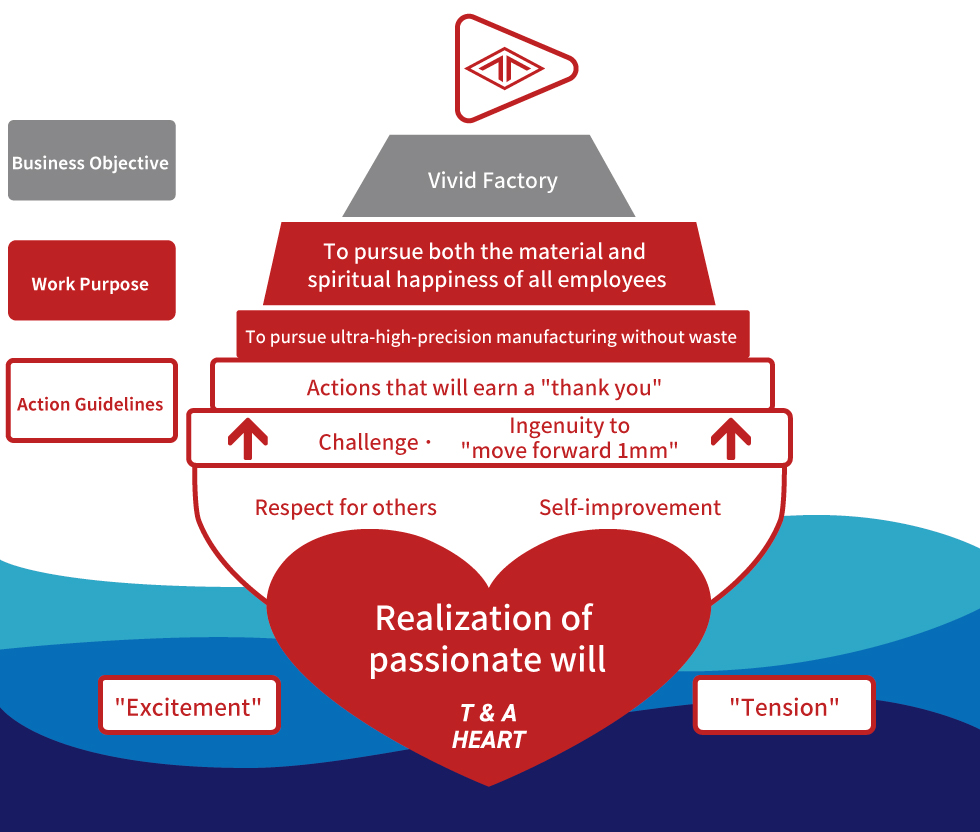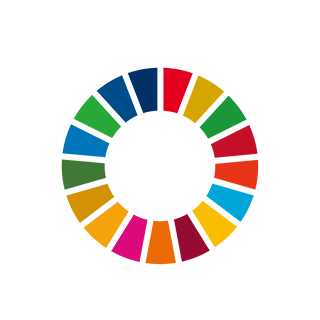 Sustainability at Toa & Arai
| | | |
| --- | --- | --- |
| | | Reduction of energy consumption and improvement of energy efficiency, such as electricity used by suppliers, by implementing various low power consumption products. |
| | | Creation and expansion of production activities through streamlining of production and manufacturing processes, improvement of job satisfaction through realization of workplace reform, and cost reduction. |
| Objectives | | Promote innovation through the development of new technologies and products, and expand environmental (clean) technologies through the expansion of various low power consumption products. |
| | | Efficient use of natural resources, waste reduction, and recycling promotion through the realization of a "waste-less" work environment. |
| | | Reducing CO2 emissions and addressing climate change through the expansion of various low waste products. |
Founding




Philosophy

Through our founding philosophy "We will be satisfied doing work that serves the community and our future.", we create customers and our company profits by providing our innovative and unique technologies and services.