Bevel Gear & Pinion Gear
Customer's business:Manufacture of special vehicles for transportation at event venues and leisure facilities, etc.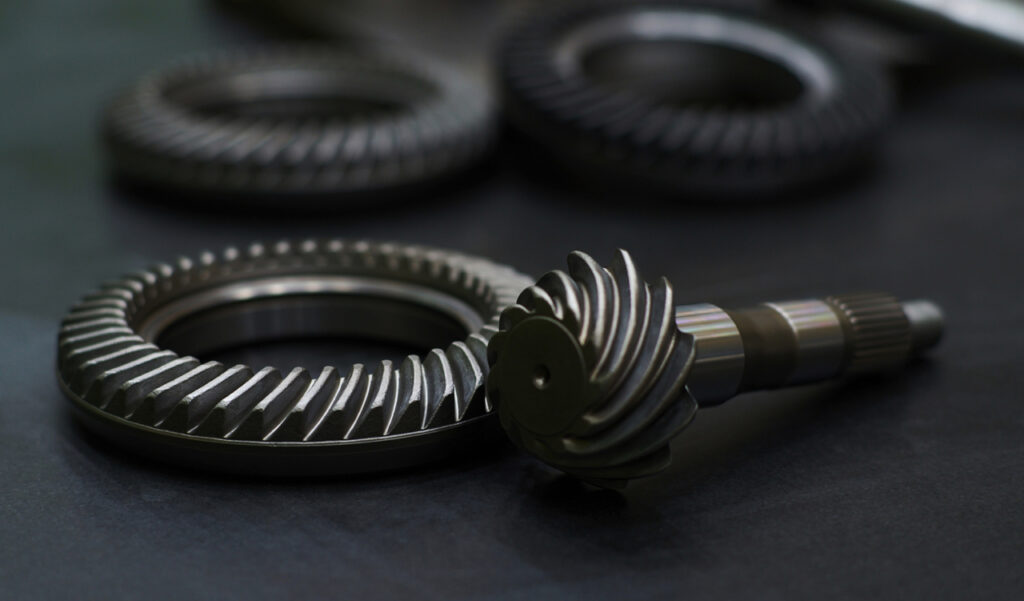 We can create drawings from actual products even if there are no drawings exist, and carry out mass production.
Consultation detials:
A customer approached us with a request for an unavailable part. "We can't get any more, and it costs dozens of times as much as it used to. Can't we do something about it?"
Due to changes in the times, parts procurement was no longer feasible, and planned production was no longer possible. They had the actual product, but not a technical drawing for the part.

Development Process:
First, we made a precise sketch of the actual product and drew up schematics in-house.
The first product was delivered within 4 months of the request according to the drawings.
Mass production followed in about six months.
Gears, for example, must be highly precise or they will soon break. Forging gears to high precision is our specialty. We were able to take advantage of our past technological capabilities to make this possible.
From the development staff:
Our company's culture is to "try first" without any preconceptions.
If we can't imagine something at all, we probably won't get around to it. f we have a good idea of the first steps in the process, we trust our team of professionals to figure out the rest as they work on it. This is an example of a successful project that was the result of tirelessly working towards this guideline.
Customer's evaluation:
At first, the customer thought it would be impossible.
The customer was pleased that even though the annual demand was not that high, they were able to procure parts reliably, which led to a significant cost reduction and gave our client more security.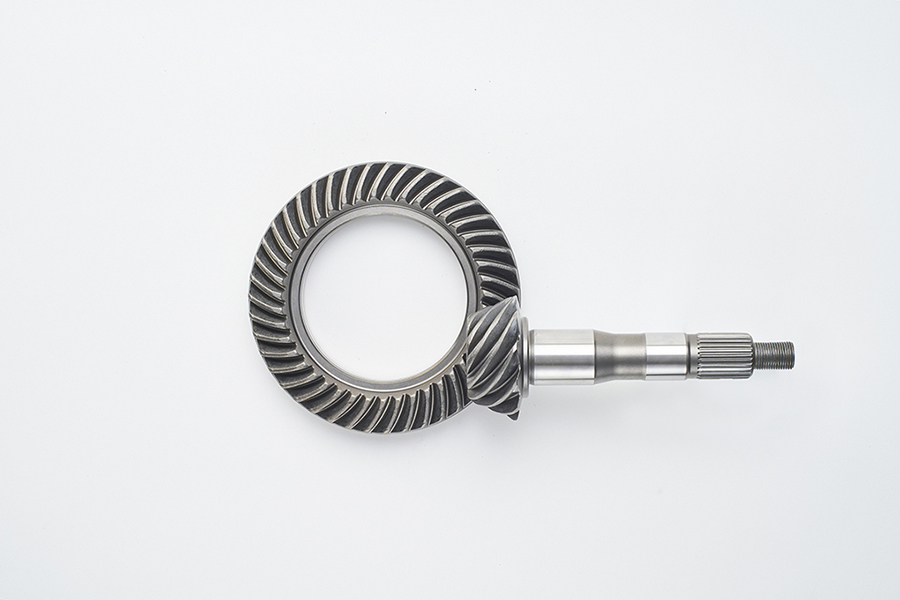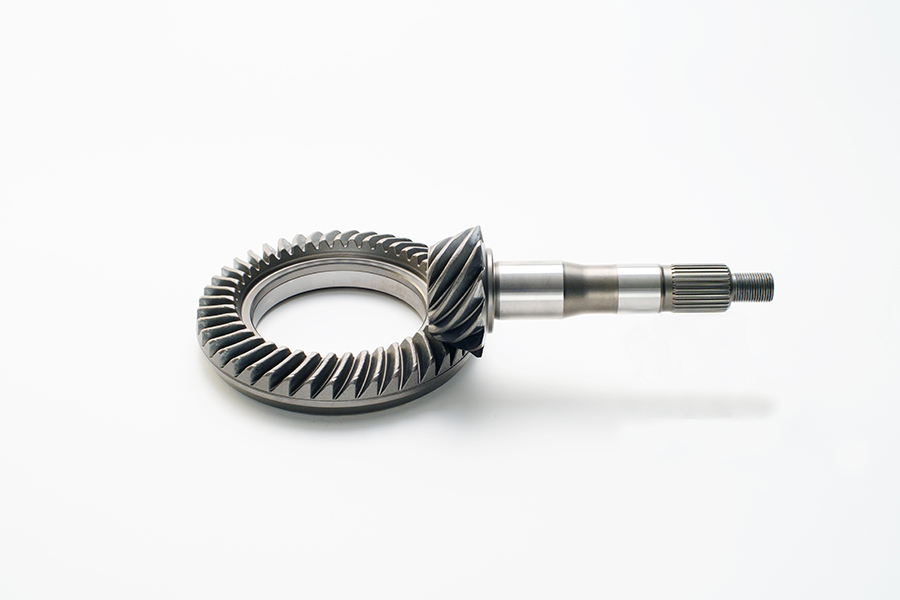 | | |
| --- | --- |
| Title | Bevel Gear & Pinion Gear |
| Material | SCM420H |
| Usage | Special agricultural vehicle parts |
| Method | Hot forging+Warm sizing forging + lace processing + carburizing + LAP processing |
| Manufacturable Size | |
| Order lot | 100 sets~ |
| Feature | Hypoid gear |