Gears and shafts of a machine for removing weeds in a rice field
Customer's business: Agricultural machinery manufacturing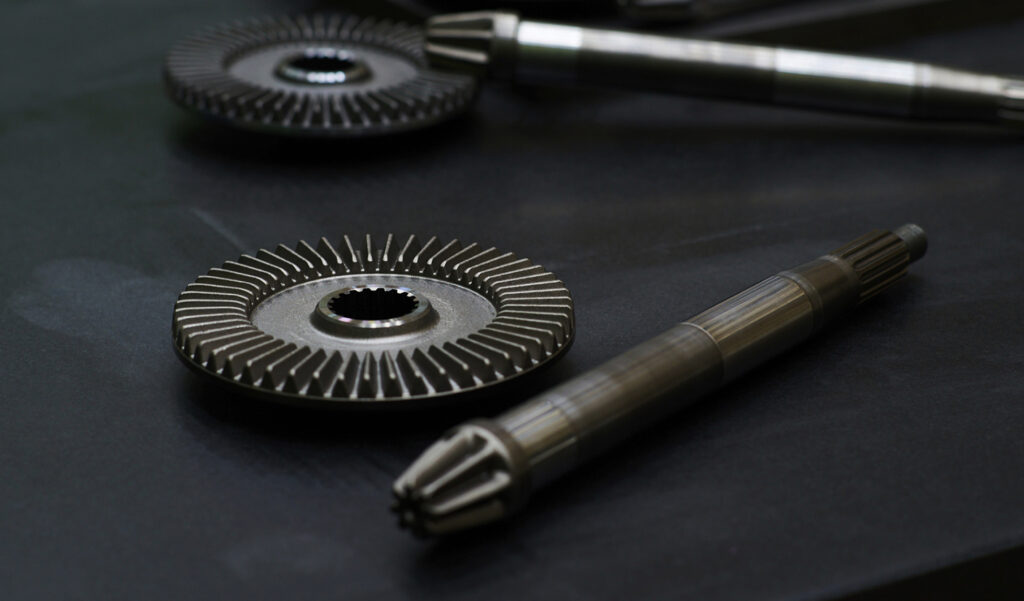 To make the impossible possible, we do not stick to convention, but change the way we look at things to meet the needs of the customer.
Consultation details:
"Special shafts at low cost."
We were asked by a customer to manufacture a part that is very expensive to machine because of its length. But they wanted to know. "Can we manage to manufacture it at a low cost?"

Development Process:
Switching Image from Failure
The requested part had a shape that was difficult to form. We understood the customer's request well and proposed a new shape.
We were able to TRY after 3 months, but it was a failure. The delivery date was in six months, so we quickly changed the image and were able to meet the deadline.
From the development staff:
The difficult part was that the material was too long and did not fit into the press machine.
It was impossible to do it the right way, so we used a trump card.
It was like to climb over a 5-meter wall with human leg strength.
So we dug a hole and got through. I'm a bit of a navel-gazer.
Customer's Evaluation:
When we develop a product, we mass-produce it. The staff on the mass-production line is continually making improvements to ensure more efficient and stable production with less waste every day.
Our customer must have been satisfied with the results because about two years later we received a request for a completely different part. We have successfully completed the development of this part as well, and we are now supplying it in mass production.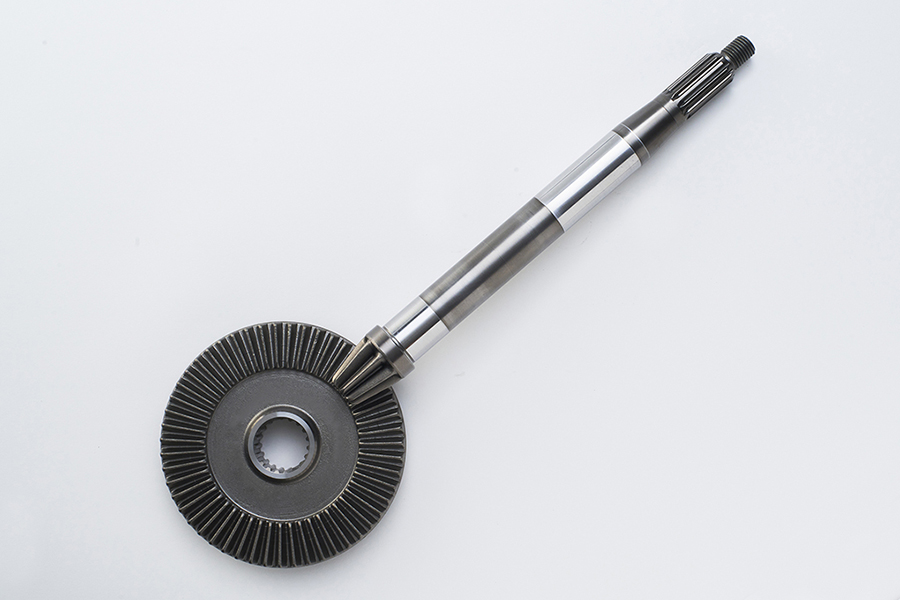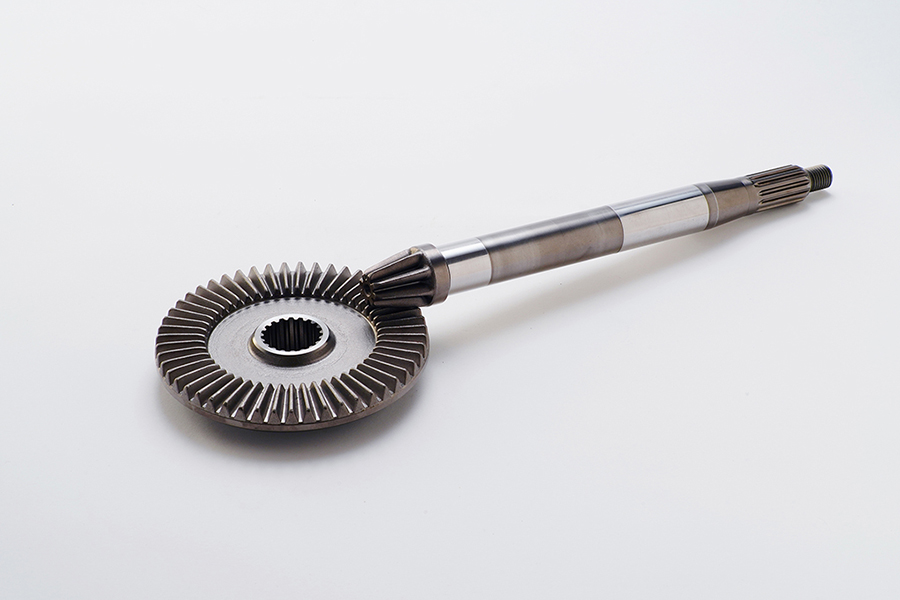 | | |
| --- | --- |
| Title | Bevel Gear & Shaft Gear |
| Material | SCM415 |
| Usage | Agricultural equipment parts |
| Method | Hot forging+Cold forging(Spline part) + lace processing +carburizing |
| Manufacturable Size | |
| Order lot | 100 sets~ |
| Feature | Capable of machining long shafts |