Mirror blanking products (reduction gears)
Customer's business: Industrial machinery related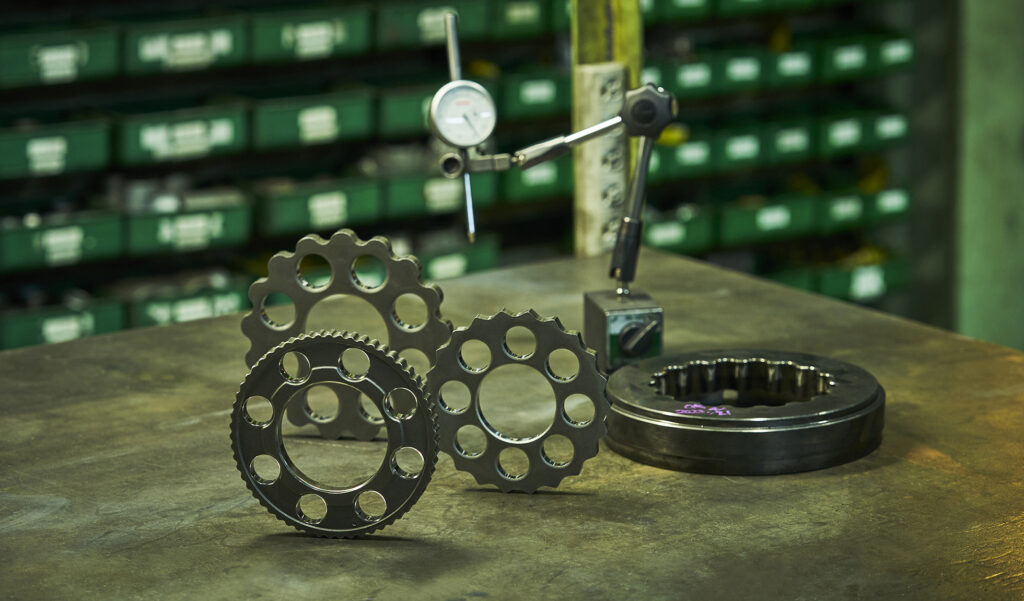 Supplying machineless precision forging from cutting process. One-stop solution for cost reduction through process reduction and mass production.
Consultation details:
"Cost reductions through process reductions."
"Curved plates" are used for core parts of reduction gears. Until now, they were cut from round bar and machined through various processes. The customer asked us if we could reduce the cost by reducing the number of processes.

Development Process:
Switching Image from Failure
By supplying precision forged shapes without machining, we were able to cut the process in half, resulting in cost reductions.
Conventional process:
Round bar cutting (annealed material) → Lace machining → Planetary hole machining (including chamfering on both sides) → Gear cutting → Quenching
Improved process
Hot gear forging → Annealing → Blanking of all holes → Quenching
From the development staff:
For products that have been conventionally machined, there is a strong possibility that cost reductions can be achieved through process reductions by supplying machining-less forged precision shapes.
We will continue to improve and nurture the products that are born as innovations. Development is not the end of the process, but rather we will realize and maintain low costs through daily improvements while maintaining mass production. If our products are precise, our staffs will also evolve with precision. This one-stop production system is so unique that it cannot be imitated.
Customer Evaluation:
We realized that we could collaborate with other manufacturers to reduce production cost, for there are so many similar products manufactured at different factories. The customer has since mass-produced and stably supplied the product, and has evaluated the overwhelmingly low cost and minimal waste, They have now entrusted the product to us with peace of mind.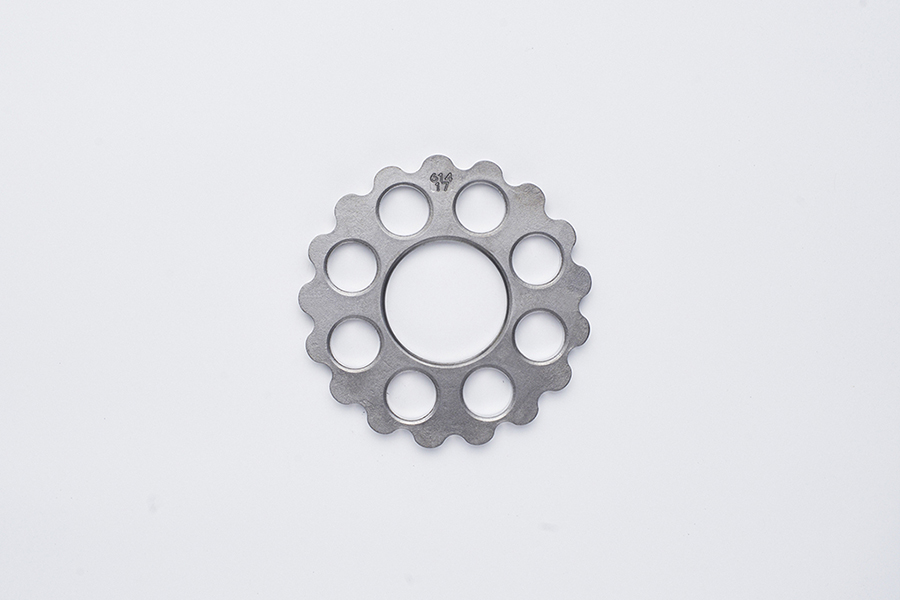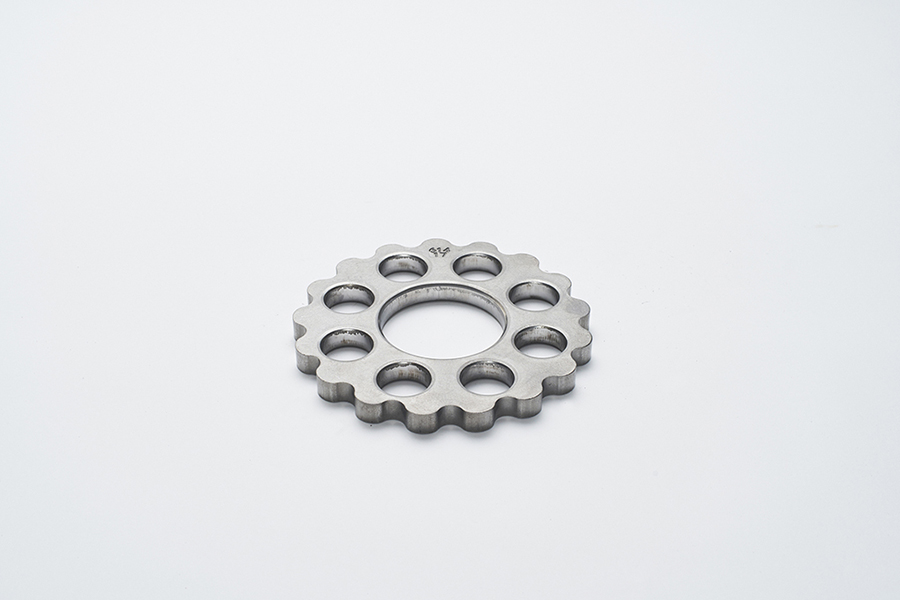 | | |
| --- | --- |
| Title | Reducer |
| Material | SUJ |
| Usage | Reduction Gear parts |
| Method | Hot forging+Cold forging |
| Manufacturable Size | ~φ200 |
| Order lot | 300~ |
| Feature | Reduction of turning, machining, and hobbing |