Parking gear
Customer's industry: Major automobile manufacturer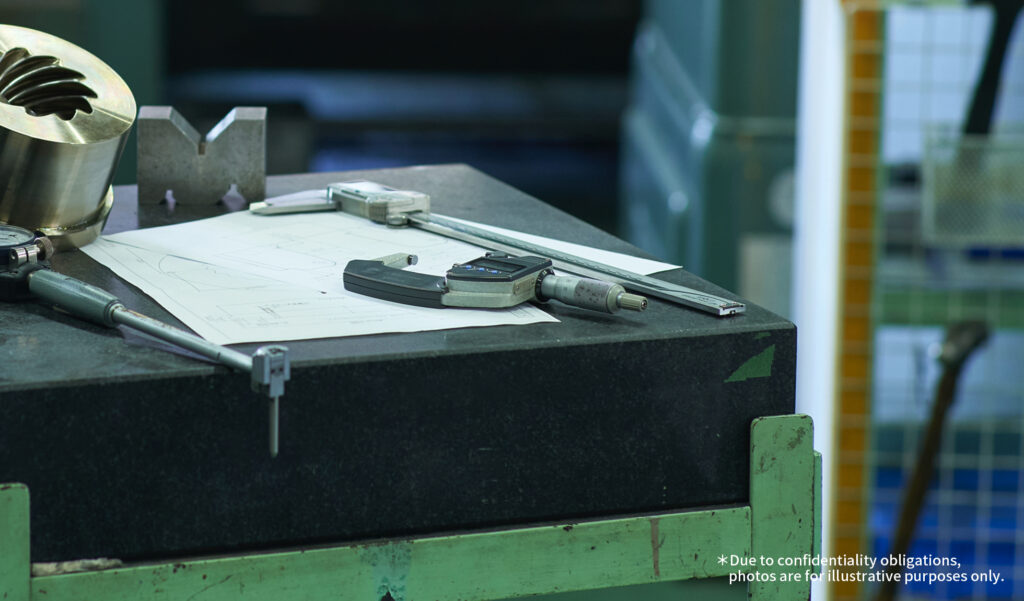 Speedy response to projects with short delivery times and cost reductions.Because of one-stop factory for precision mold manufacturing to mass production, no leakage of confidential information.
Consultation details:
Prototypes must be delivered within three months.
We received a request for a quotation from a customer who was considering reducing the cost of automotive precision gears. With precision forging, it is possible to significantly reduce costs from existing products. The customer had passionate desire for the product. However, since permission to change to the DMV is required, the prototype must be delivered within three months. If this could not be cleared, the product could not be mass-produced.

Development Process
In-house manufacturing of everything from molds
We had to clear the customer's standards and discuss drawings before delivery, so we worked hard for three months to meet the deadline.
From the development staff
We were under a lot of pressure to deliver in three months, but we have since continued to deliver in volume.
We manufacture everything in-house, from the mold to the finished product. The mold is so important that a high-ranked gear is enough to establish a business by itself. A forging factory that can produce a full range of products from mold design and manufacturing to mass production may be quite rare.
Customer Evaluation
When molds are outsourced, it is not unusual for customers to have to wait 3 or 6 months for the mold to be made, depending on the situation of the partner, and there is no denying that the price is unstable. As mentioned above, we manufacture our own molds, so we are not affected by the situation and can shorten the time required. Customers can concentrate on their work without unnecessary worries. They were pleased with those aspects as well. There is also the advantage that information is not leaked outside the company.