Integrated shaft manufactured by forging and machining
Customer's Business: Customization of special vehicles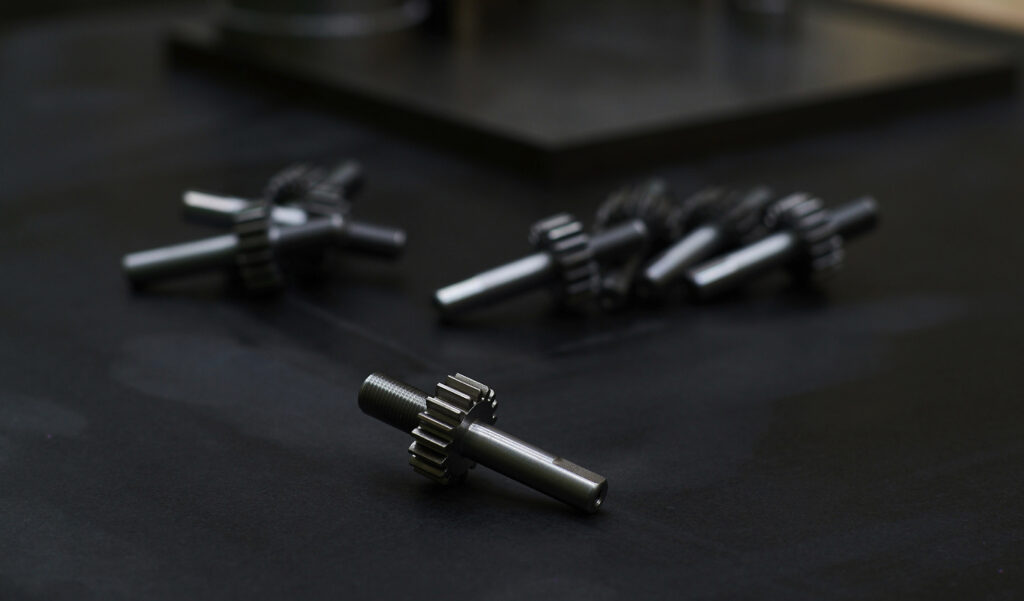 One-stop integrated manufacturing of multi-process, multi-component, multi-procurement products.This enables significant cost and man-hour reductions, as well as stable supply.
Consultation details:
"Four parts in one forging."
The product originally consisted of four parts. Procurement and assembly were difficult, and there was a lot of loss. The customer asked us if we could somehow forge these parts at once.

Development process:
How accurately you can visualize
We can handle everything from die design and fabrication in-house. We made the gears and flattened parts by making dies and forging them, and finally cut the threaded part by machining.
"Preform technology" is the one that is all there before one piece is formed into shape.
We have at our disposal all the preform technology required for the job before even one piece is formed into shape. The higher the technology, the finer the quality of our finished product we can get. It depends on "how accurately you can imagine the result".
From the development staff:
Within a week of receiving the drawings of the finished product, we were able to visualize the development.
The inspiration behind project was the customer's enthusiasm.
Customer's evaluation:
The customer was very pleased with the fact that they only needed one supplier instead of the four they had previously ordered from, and that they could now procure the product as an integrated unit, which significantly reduced man-hours and costs and enabled a more stable supply. They were very pleased.
We are able to create the product from drawings, manufacture the molds in-house, and handle mass production as a one-stop service. We also have a full range of precision inspection equipment, which enables us to provide a stable supply. This leads our customers to be relieved.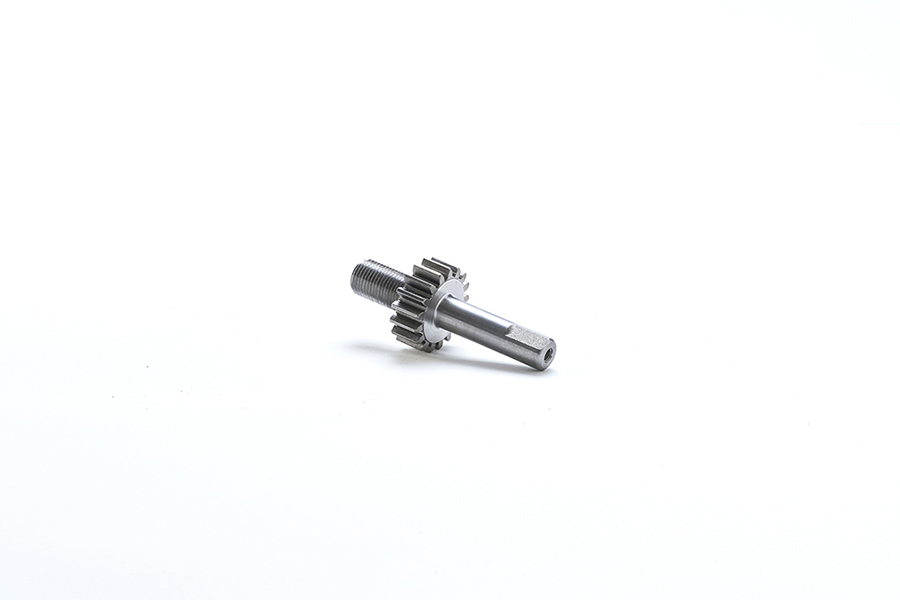 | | |
| --- | --- |
| Title | Shaft Gear (integral type) |
| Material | S45C |
| Usage | Agricultural equipment (tractors) |
| Method | Hot forging+Cold forging+Lace processing |
| Manufacturable Size | |
| Order lot | 100~ |
| Feature | Developed by integrating 4 parts |